According to Fannie Mae's latest National Housing Survey, more than 60% of renters would buy a home if their lease ended. Is now a good time to buy a home, though?
This month is an excellent window for home buyers to get pre-approved for a mortgage and begin planning for their American Dream of homeownership:
Mortgage rates should reverse after hitting a 20-year high
Home inventory is rising faster than expected, adding choice
Home prices are leveling off, improving affordability
Should you extend your lease for another year or buy a home now? This article discusses why buying now is a better time to buy a new home than waiting and is an excellent time to get preapproved and ready to buy.
1. Mortgage Rates Make A 42-Year Record
Conventional 30-year mortgage rates jumped 2.08 percentage points between August and November, marking the biggest three-month jump in interest rates since May 1980.
With mortgage rates up, today's home buyers have one-third less purchasing power compared to mid-summer. Plus, mortgage loan costs are on the rise.
The typical home buyer pays more discount points – upfront fees for access to low rates – than earlier in the year.
Thankfully, high mortgage rates rarely last.
According to Freddie Mac, the last three times mortgage rates rose this quickly in a quarter, they returned lower in the next eight weeks. This data point suggests that markets overreact.
If the same pattern holds for 2022, home buyers can expect 30-year mortgage rates to return near 5% by Christmas.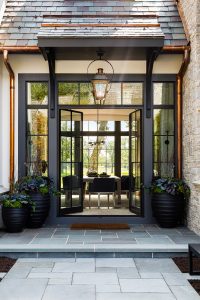 2. Home Inventory Rising Faster Than Expected
Another reason November 2022 may be the right time to buy a home is that home inventory is stabilizing nationwide.
There are now more than 500,000 homes for sale nationwide. It's the first time in three years that home buyers could choose from so many available properties.
The real estate market is trending toward a good place for buyers who can be patient. As inventory rises, buyers are more likely to find the home of their dreams with the features they need.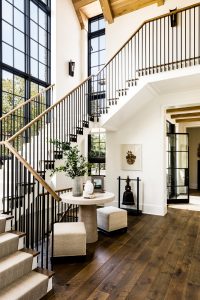 3. Home Prices Leveling Off & Dropping In Some Markets
The U.S. housing market is down from its spring-frenzy peak.
Home values are leveling off in many U.S. markets, and sellers are adjusting for new market sentiment.
Since listing their homes for sale, more than forty percent of home sellers have lowered their original asking price, says Altos Research.
Some short-term rental property owners are putting their Airbnb and VRBO homes for sale into already-crowded markets. Extra, unexpected home supply is creating downward pressure on prices.
The effect is exceptionally sharp in cities with a short-term rentals concentration.
For buyers, this presents an opportunity, and properly-priced homes still sell fast. According to the National Association of REALTORS, 70 percent of homes sold in less than a month last month. The typical home sold in just 19 days.
There are good real estate deals available for buyers who need to buy. Keep searching for homes despite market conditions – or maybe because of them.
Buying A Home In A Down Market With A Small Down Payment
Market conditions are never perfect – maybe mortgage rates are too high, home values are too high, or the timing needs to be right.
However, when it's time to buy a home, it's time to buy a home. You can buy a home without saving a 20% down payment.
Seven low-down-payment mortgage options are available for first-time home buyers, and it's getting easier for buyers to qualify. Mortgage lenders recently lowered credit score minimums for low- and zero-down payment mortgages by as much as 40 points.
The government is stepping in to assist, too.
Congress has nine active bills that promote homeownership and affordable housing for first-time buyers, including programs that give tax credits, cash grants, and other incentives.
Lastly, most lenders we work with offer down payment assistance to first-time buyers who meet minimum credit requirements. The program gives down payment money to home buyers in the form of a loan which gets forgiven after five years of on-time payments.
Buying A Home In The 2023 Housing Market
If November 2022 is a non-ideal time to buy your first home. Use today to prepare if you're buying a home in December or early 2023. These three steps make your mortgage and purchase application stand out.
First, get a mortgage pre-approval. Your mortgage pre-approval will give you your credit score, show your weaknesses, and set the boundaries for your purchase. Getting pre-approved is the first step for every successful purchase.
Second, review your credit score and look for easy improvements. Supplement your work with credit-building services such as StellarFi that do a lot of heavy work in the first 30 days.
Third, research state and local down payment assistance programs via the HUD website. Note that some programs have been discontinued or defunded, so call the local provider to verify.
LOCAL KNOWLEDGE & GLOBAL CONNECTIONS
With years of combined knowledge and expertise in the Utah market, the Modern & Main team looks forward to providing you with a real estate experience that is second to none.
Please explore our website, and contact any of our team members with any questions you may have.
For exclusive news and market updates sign up for our newsletter