S

pring will soon be in full bloom, so it's time to start thinking about how you will prepare your home for the season. While we tend to spend more hours inside during winter, spring is a great time to get outside and enjoy our outdoor spaces. Here are some tips to help you prepare your home's exterior for the season ahead.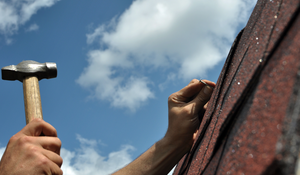 Check for winter wear and tear
Winter often brings lower temperatures, and many people around the country face ice and snow. While this can make for a fun winter day, freezing temps aren't always easy on your home. If you had a chilly winter, be sure to get outside and walk around the perimeter of your house, checking for any gaps in your foundation, loose roof shingles, debris in your gutters, gaps in the seals of your windows and doors, or cracks in your outdoor faucets and lawn sprinklers. You'll want to repair or replace anything damaged as soon as possible to ensure your home is in tip-top shape for spring.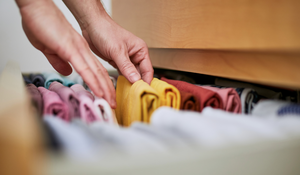 Take a deep dive into decluttering
Spring is also a great time to declutter and organize your storage areas. Take some time to clean out your garage and shed, removing any debris leftover from the winter months and arranging your tools for the season ahead. Go through your gardening and lawn equipment, first checking to make sure everything is still in proper working condition and then organizing it all based on what you use most frequently. You'll need to access this equipment more in spring, so save yourself the headache down the road by making these items easier to find now.
Get your garden ready for May flowers
We've all heard the saying that May flowers don't appear just because of April showers. Your garden probably needs some TLC after the winter months, and March is often a great time to perform this maintenance. Once the temperature warms up, you can go through and remove any winter protection from your garden, pull visible weeds that could prevent your plants from reaching their full potential, rake away dead leaves and foliage, prune branches that suffered winter damage, and fertilize your soil. While this process can be time-consuming, you'll soon be able to reap the beautiful rewards of your efforts.
If you're looking to add new plants to your yard this year, use the Farmer's Almanac to make a planting schedule now. Not all plants bloom at the same time, and many areas of the nation still get frost in early spring, so it's important to determine in advance what new plants you want to add and the best times to add them.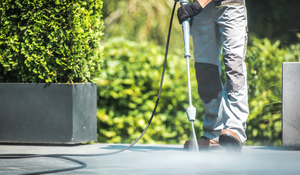 Prep your patio for spring gatherings
With its warmer weather, spring is a great time to have family and friends over for an outdoor party. However, your patio will likely need some attention before you can fully enjoy it. Consider renting a pressure washer to start the season with a freshly cleaned outdoor space. It can be used on wood, concrete, and brick and even spray down the back of the house. Now is also an excellent opportunity to break out and clean any patio furniture you put away for winter and perhaps even add new pieces, such as cushions, chairs, umbrellas, or lights. Enjoy the refreshing spring weather with a newly cleaned and decorated patio.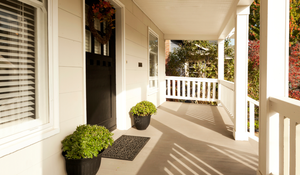 Freshen up your front porch
You may have hung a wreath on your front door or added some fake potted plants to your front porch for the holidays. While those are great winter touches, consider giving the area a more significant refresh this spring. You can paint your front door a new, bright color such as blue, green, or red, change out the hardware for more modern pieces, hang some fresh greenery around the porch, or update your house numbers so they're easily visible from the street. This area is one of the first things any guest will see, so it's worth putting in a little effort to make it stand out.
When you prep your home for spring, you can make the most of the beautiful weather and fully enjoy your home's outdoor spaces.
If you need help with any of these to-do's, reach out, and we will get you in contact with the perfect helpers.